The winch is an essential part of your off-road vehicles. It is especially effective for your vehicles to be easily pulled from any ditch, muddy space, or any difficult situation. The solenoid is a common part of the winch, which is basically a wire coil known as an electromagnetic operation.
The solenoid is also an integral component of your winch, which keeps your winch safe in most fields. But the sad thing is that when you are faced with difficult situations, you may have no options in hand. So you need to bypass the solenoids.
Many of us do not know the process of how to bypass winch solenoid properly; basically, this is our guide for them, where we will show the proper way, as well as show you how to wire a winch without a solenoid way. So let's start our guide without further ado.
How to Bypass Winch Solenoid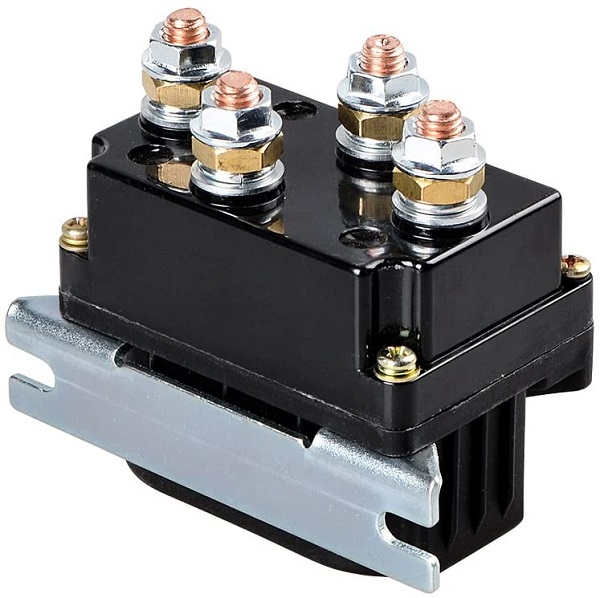 If you notice a problem with your solenoid system, it is necessary to bypass your winch solenoid. However, there are many special aspects you need to keep in mind, and you must have a completely clear idea about the solenoid system. Otherwise, you may face another difficulty.
Before Starting the Process, You Will Need:
Jumper Cables
A Pilers or Spanner
A Winch Solenoid Diagram
After collecting the above items, follow the steps below to bypass the winch solenoid easily.
First, use a jumper cable with a terminal and use a power source F1 and F2 interchangeably.
After successfully connecting the jumper cable to the terminal, the winch will move in all directions.
How to Wire a Winch without a Solenoid
If you want to wire a winch without solenoid easily; in that case, we will advise you again as before, you must have a clear idea about the diagram of winch solenoid, and without a clear idea about each cable and terminal, you will not understand any part of it accurately. However, if you are a mechanic, then you must see its manufacturer's guide before going to the main stage to get an idea about the motor easily.
Then, as earlier, you will need jumper cables, pliers or spanners, and a winch solenoid diagram. Then follow the next steps.
Step 1: Put the Winch in Free Spool Mode
To avoid accidents, first, make sure the winch is not connected to any load before doing this free spool mode part. Then set the winch to free pool mode, and turn the knob to make the system more accessible.
Step 2: Disconnect the Terminal
You can easily use the diagram to avoid any confusion or false result. Then try to disconnect the terminals from the battery away from ground contact. In this case, you can take the help of a spanner of pliers if you want, to disconnect more safely. Keep in mind when you start disconnecting, you must begin with a positive terminal.
Step 3: Connect the Jumper Wire
We take a medium length jumper wire for these steps, then run it from A to F1, and connect it to the battery via F2. After being properly connected, you can see that the winch motor has started running in one direction.
FAQ: Frequently Asked Questions
How Do You Test A 12V Winch Solenoid?
A voltmeter is a perfect option for troubleshooting tests whether the solenoid of your 12v winch is working properly or not. However, before testing, you must ensure that the winch is OFF, then proceed to the next steps. Connect the two studs of the voltmeter to the solenoid; if the voltmeter can read, then the solenoid is still working.
Do You Need A Solenoid On A Winch?
It is the most common question that comes to mind of many of us; the answer to this question is double. First, the solenoid is basically an electromagnetic component, which is in most of the modern winch systems. Second, though it is not so important but, it helps the winch system in many ways.
The best part is that it reduces the winch's motor's strain and provides smooth pulling performance. It also reduces extra wiring and works as a fuse, which protects the winch's motor from electric discharge like an electric short circuit. I think after seeing so many advantages, you have already realized whether it is really important for your winch or not.
How Do I Make a Winch Work Without a Solenoid?
It is a very simple process, and you do not need to do much. First, take a convenient size jumper wire, then run it from A to F1, then put the power from the battery F2. Your work is finished, then you can see that the winch has started working without the solenoid, and at the same time, it has started running in one direction.
Final Verdict
The solenoid is a regular part of any updated winches, which helps to do the related job of the winch properly, as well as the most effective way to protect the winch from several electric currents. However, there are advantages as well as disadvantages; when troubleshooting your winch, it may be necessary to bypass the solution.
Hopefully, our how to bypass winch solenoid guide will help you a lot, as well as it will help you to do winch wiring without solenoid in a more proper way.