Getting an electric vehicle (EV) is a good way to help the environment. With an EV, you need to prepare yourself for the more complex parts and systems it has. You will be dealing with the various electronics and computers that allow the vehicle to run without traditional fuel.
Being ready for any potential breakdowns is a prudent thing even if an EV is designed to last long. Having the best extended car warranty can provide you with many benefits as an owner of a used or brand-new electric vehicle. Here are eight reasons for getting an extended car warranty for your EV.
Warranty For Electric Vehicle – Why You Need One
1. It Prevents Possible Breakdown
EVs do not suffer from the same problems as gas-powered vehicles. They have specific parts that go through specific problems. Failure in any of these parts can cause a breakdown. Here are the common causes of breakdowns in EVs.
Sensor Failure
The features in most EVs are digital, especially sensors. Repairs and replacements for these vehicles are costly. They also need repair technicians with specialized training and knowledge.
Power Drain
New or used, your EV needs to be charged for a hassle-free journey. Issues with the way power are distributed or loaded can cause the immediate loss of battery power. The EV may break down sooner than expected.
Wear and Tear
There are vital parts in EVs that go through deterioration over time. The batteries and electric motor are meant to withstand extreme temperatures. Even so, these parts could still overheat and break down.
Battery Failure
Over time, an EV's battery can degrade. This often varies from one vehicle to another.
2. It Provides Proper Coverage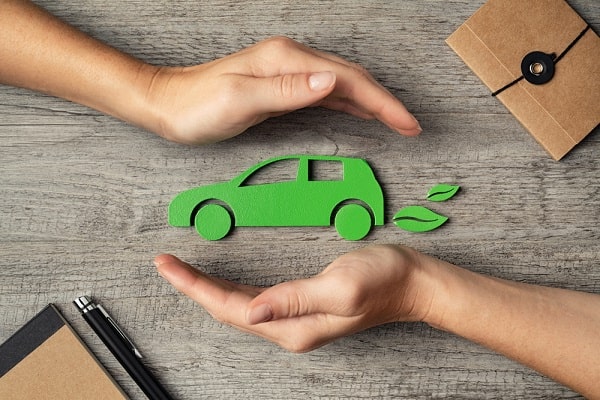 The manufacturer can provide a factory warranty for a set period. This will be effective for a certain number of miles or years from the EV's purchase. After this warranty expires, an extended warranty can protect the vehicle. A vehicle protection plan can provide a longer coverage period. The terms of the warranty can vary from one brand to the next. This can pass to the second owner with specific restrictions.
An EV's extended warranty coverage is often broken down into powertrain and comprehensive coverage. Powertrain coverage applies to major parts like the transmission and electric motors. You can use this for a longer time. Full or comprehensive coverage applies to labor costs and parts of those included in the list. Failure from improper maintenance or abuse, windshield wiper blades, brake linings, and maintenance are not often found in the list of covered items.
The battery pack is often an EV's most expensive component. It often has coverage for 100,000 miles or eight years. There is also a particular coverage against corrosion. This applies to the rusted body panels. It does not include paint bubbling.
Some of the best extended car warranty providers cover the media control unit, internal charger, air suspension, and HVAC system as well. They can also include falcon-wing doors, door handles, touchscreens, and sunroofs. It's always best to ask the extended car warranty provider about the specific parts and systems included in the coverage.
3. It Provides 24-Hour Roadside Assistance
Your EV may suddenly stop working in the middle of the road. After moving your car to the side of the road, you can call 24-hour roadside assistance. The provider will send a crew to help tow your vehicle to the nearest repair shop. Such a service is indispensable if you are in an unfamiliar area or if it happens during ungodly hours of the night.
The crew can bring you to the shop as well for your safety. The crew can also charge your battery if your EV just ran out of power.
4. It Provides Trip Interruption Coverage
You can call your provider about the breakdown of your EV during your vacation. The company will pay for your lodging and meals up to a certain amount. The coverage will be effective while your car is still in the shop. This service can keep prevent you from being stranded in that area.
5. It Pays for Car Rentals
Your EV may need more than one day in the shop. During this time, your provider can cover the cost of your car rental expenses. You can call your provider and the company can pay for the car rental fees. You can then continue with your daily life without worrying about your car.
6. It Can Cover Rideshare Vehicle Owners
Some rideshare owners have EVs. Some providers of this kind of extended warranty car coverage also extend their services to rideshare car owners. The coverage depends on what the owner prefers to cover. Warranty providers have flexible payment plans capable of fitting any type of budget. This coverage may include tire rotation, alignment checks, filter or oil changes, and other services for maintenance.
7. It Gives You Peace of Mind
A sudden EV breakdown can cost a significant amount of money. This could seriously derail your budget and cause other financial problems. An extended auto warranty can provide peace of mind whenever you drive your EV. Companies that provide owners with protection through service contracts are the business of helping give their customers a way to be free of worry.
8. It Has a 30-Day Money-Back Guarantee
Many extended car warranties come with a 30-day money-back guarantee. The 30-day period will be an unconditional review period. You can think about the plan first and talk about it with your mechanic or trusted loved ones.
You can try out the extended car warranty for the first month. Then, you can either continue with the plan or cancel it for any reason.
The Bottom Line
Getting an electric vehicle is an investment. It has modern features and advanced technology, and it helps the environment, too. While EVs are designed to be durable, having a reliable extended car warranty can save you from financial loss and panic. When you protect your vehicle, you can enjoy your environment-friendly vehicle for years.