GPS technology has come a long way ever since its inception in 1995. In short, GPS relies upon an orbit of satellites that are spread across the earth, of which a minimum 6-8 of them are able to communicate with a GPS device at any given time. GPS systems aren't just useful in military applications and airplane navigation, but can even determine the best travel routes and locate your vehicle if it goes astray.
Understanding how GPS works and how accurate it is will give you a much better feel of how easily the GPS car tracking devices work. This satellite-based navigation system consists of a minimum of 24 satellites, and works anywhere in the world, around the clock, and in any weather conditions.
These satellites were initially launched by the U.S. Department of Defense (USDOD) to serve military applications, but are today made available for civilian use. Further, each of the 24 GPS satellites transmits a unique signal and orbital parameters to GPS devices and then to GPS receivers to make more and varied sense of the GPS data. These receivers use this information to calculate and determine a user's position to map a golf course, measure your running route, adventure anywhere, find the best way home or locate your vehicle.
With regards to accuracy, GPS receivers are on tap owing to their multi-channel design, and ability to lock onto satellites almost immediately when first turned on. However, there are a few atmospheric factors that might affect the accuracy of GPS receivers, but for the most part accuracy is within 5-10 meters.
Features of a Vehicle GPS Tracker
With more cars on the road than ever before, combined with the high rise in auto-theft, getting a GPS vehicle tracker for your vehicle shouldn't NOT be an option. But shopping for a car GPS tracker can be a daunting task given the vast number of devices to choose from, each with their own set of features. The information listed below will help you get the best vehicle tracker for your needs.
Buying a Vehicle Tracker Online
There are several features to look for to help you locate your vehicle when it's stolen or keep track of a new or zealous driver. Although most of the GPS car tracking devices available online are designed as small black boxes, it is important to consider the size of the device in case you'd like to install it in tight spaces.
It is a good idea to buy a GPS tracking device that offers some level of water resistance especially if you plan on installing it on the outskirts of your vehicle. Reason being is GPS devices are fitted with sensors and not being waterproof can affect their performance.
Check if the respective device is compatible with your smartphone, and how it will render notifications and maps. Most of the best GPS trackers send you vehicle information in the form of notifications and maps, but there are some that go the extra mile and allow you to receive this info via text message.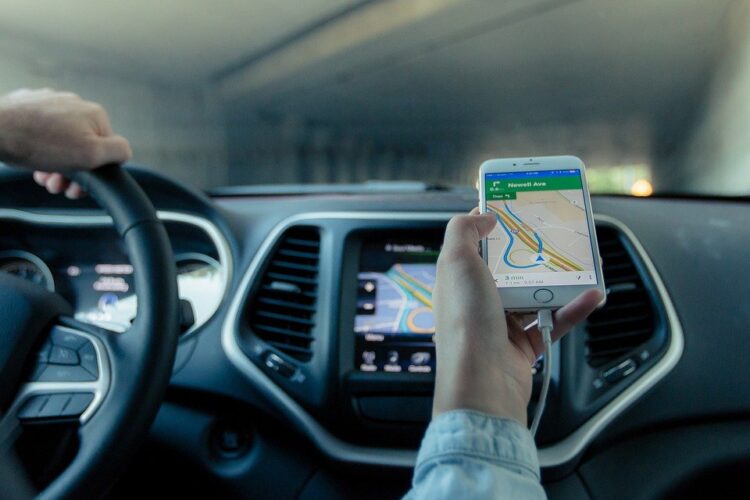 Buying the Right SIM Card
Unless you're buying a vehicle tracking device that uses a manufacture server, you will need a GSM SIM card with an active data plan for GPS and SMS capabilities. Data costs may vary depending on the features you use and how often to keep the device engaged, but 100mb of 2G or 3G data and a bundled SMS pack should be good for most applications.
How to Install the Device?
Even though you can place these handy devices in literally any corner of your vehicle, it is best to install them in such a position that doesn't affect their signal radar. Further, it is a good idea to ensure that the device is not covered by any metal surfaces so that there are no hindrances with the signal.
Reaping Insurance Benefits
You must already know that most insurance companies offer great discounts for drivers who add security measures to protect their vehicle against theft such as car alarms and steering locks. Well, considering that GPS vehicle tracking devices can prevent your vehicle from getting totaled resulting in a pricey insurance claim, few insurance companies have taken notes and offer insurance premium discounts of up to 40 percent per year.
Hardwired or Battery Powered Tracker?
GPS devices fitted with a battery offer superior portability simply because you can install them in any vehicle without trailing around a bunch of wires. With regards to battery life, it is again something that will depend on the device and how often you use it.

Live Tracking and the History Log
Just like the name suggests, real time tracking allows you to see where your vehicle from the time the show unfolds. In addition, some devices also offer real time tracking by simply sending an SMS to the SIM number associated with the device and receiving the exact location of your vehicle via Google Maps.
Overspeed Alert
GPS trackers with all the bells and whistles allow you to configure a specific speed and alert you when the driver goes over the speed limit.
Ease of Use
Just like all electronic products, you should invest in a GPS device that's easy to install and use.
Conclusion
There's a lot at stake when you're vehicle goes missing. You not only have to deal with the often daunting insurance claims process, but also the heartache of losing your prized possession. A GPS vehicle tracker is a handy, inexpensive and highly profitable investment, and one that will help you reap great returns right from the time it's installed.
Related Articles